Motorcycle Resources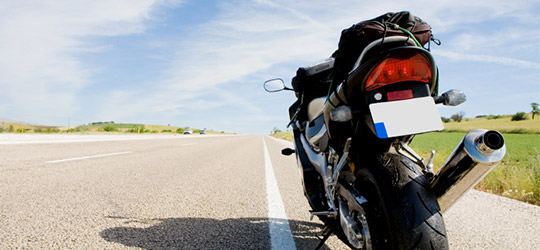 Connections with local Sacramento riding groups, information to help you inspect and properly bargain for a used motorcycle, maintenance tips and ergonomics projects to help keep your expenses down and comfortable riding time up…
Here's a list of our favorite motorcycle resources:
Associations
American Motorcyclist Association
With over 232,000 members, the AMA's Mission Statement is "to promote the motorcycling lifestyle and protect the future of motorcycling" – and they are dead-serious about as well. They are actively involved in legislation that protects motorcyclists' rights and enhances riding safety. They're also the largest motorsports racing association in the world. Aside from all the social benefits at their many events, membership with them also includes roadside assistance.
Harley Owners Group
110 years of making iconic motorcycles. Harley Davidson values the deep emotional connection that is created with Harley owners through their products, services and experiences. The Harley Davidson community is fueled by brand loyalty and trust. Harley riders are passionate and confident that bikes will give a fulfilling lifetime owners experience.
BMW Motorcycle Owners of America
The BMW MOA is the top-notch organization for BMW enthusiasts with local chapters all over the world, and a very involved volunteer community. Aside from multiple yearly sponsored events, one of the nicest benefits of membership is the BMW MOA Anonymous Book with members available to aid and assist you when on the road, or just have lunch with.
Clubs & Online Community
Sacramento Road Cruisers Riding Group
Over 275 events since 2008. The 250+ member Sacramento Road Cruisers Meetup Group are open to riders of all levels, and are all about fun, friendship, and safe group riding – and there isn't a twisty in the Sacramento area that they haven't dropped in on.
Adventure Rider
Trip reports and upcoming rallies broken down by region, detailed road trip planning information, forums for every type of motorcycle, and a helpful, no-attitude online community. One of the most informative and engaging resources in the online motorcycle community – they get over 180,000 visits a month for a reason…
Over the Hill Gang
For you local motocross enthusiasts, the The Over The Hill Gang is one of the largest regional motocross groups in California. They've been around since 1974, have over 700 members, and have 5 chapters located throughout California.
The Pashnit Forum
Pashnit is for the most part a California-specific riders forum, but has some interesting forum categories, including motorcycle photography, new riders forum, and one of the better Mods/Gadgets/Gear sections on the web.
Motorcycle Information
Motorcycle.com
Motorcycle.com has the most up-to-date make/model information from all the major motorcycle manufacturers. Aside from staying on top of the latest trends on the mechanical side, they have an impressive classifieds section.
The Essential Guide to Motorcycle Maintenance
There's no need to be intimidated about performing your own maintenance – in fact, it's the best way to become sensitive to your motorcycle's feel and performance, and quickly be able to tell when something "doesn't feel quite right" and which component is causing it. This book has authoritative maintenance information and is well-reviewed – and you'll end up saving $$$$ over the lifetime of the bike.
Used Motorcycle Buyer's Inspection Checklist
Don't let the tired look of this page fool you – this is THE most comprehensive used motorcycle inspection checklist available on the web. Print it out, highlight the details, and you'll be in a much more informed position to be able to determine the bike's value and properly negotiate the deal.
Top -10 Motorcycle Maintenance Tips Video
Do you know the proper way to lube your chain and how to quickly determine how much life it has left? There's plenty of solid tips in this video, from inspecting proper cable function, steering head bearing wear, and proper suspension setting adjustments.
Aftermarket Motorcycle Parts – Bike Bandit
You know how the local motorcycle dealer is not likely to have that carb diaphragm you need and will need to special order it. Save yourself the trip and look for it on Bike Bandit – one of the most exhaustive sources on the web for both OEM and aftermarket motorcycle parts.
Inexpensive Motorcycle Tools – Harbor Freight
You need 2 tool sets typically – one in the garage for the bigger tools like the torque wrench and tire spoons, and a small one for when you hit the road with things like combination Torx wrenches, a tire patch repair kit, small digital multimeter, etc. Harbor Freight will be your cheapest option for the bulk of your tool needs.