About Frank Penney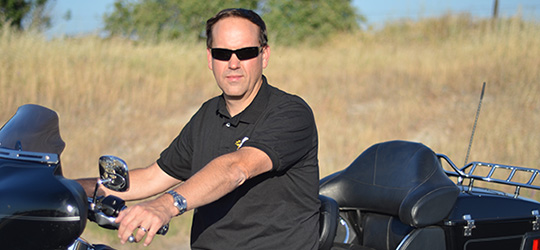 California Motorcycle Accident Attorney Frank Penney has been representing injured victims and their families for over a decade, successfully resolving over 3,000 personal injury cases.
Frank's areas of practice include wrongful death and serious personal injury involving automobiles, motorcycles, bicycles, buses, semi-trucks, boats, trains, slip/trip and falls, construction sites, defective products, and dog bites. He also has extensive arbitration and trial experience.
After receiving his Bachelor of Arts in Political Science from Brigham Young University, Frank attended Gonzaga University Law School. After receiving his degree from Gonzaga University, he immediately began working for a statewide personal injury law firm focusing in the areas of personal injury. Frank was with this firm for seven years as staff litigation counsel before starting his own law practice in order to concentrate his efforts on providing experience, quality service, and aggressive representation to injury victims and their families.
Motorcycle Accident Experience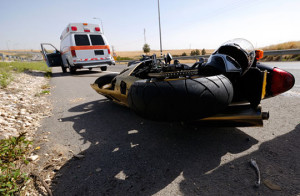 Frank is licensed to practice law in California, Nevada, and the Federal Courts. Frank has attended various trial lawyer seminars, including seminars presented by the renown trial lawyer Gerry Spence. He is a member of the American Trial Lawyers Association (ATLA), Consumer Attorneys of California (CAOC), the State Bar of California, and the State Bar of Nevada. Frank serves as a Pro Tem Judge and Judicial Arbitrator. He also has several successful jury verdicts published in Jury Verdicts and Trial Digest.
Frank volunteers his legal expertise and time to high school students, assisting them in a court supervised Peer Court Program and mentoring students in juvenile delinquency peer jury trials. He also volunteers his time for church and charitable projects.
Family Focused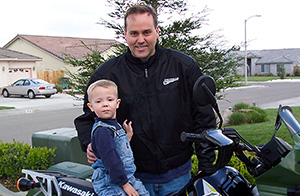 Frank is married and the father of three rather rambunctious boys. He is a member of a family that consists of two lawyers, one judge, and one California Highway Patrol Officer. In his spare time, Frank enjoys spending time with his family, riding motorcycles, playing various sports, and traveling. When younger, he served as a missionary in Europe.
Here To Help You
Frank is a well respected lawyer and has the experience, expertise, and commitment to handle personal injury cases where clients have suffered from injuries of a serious nature, such as brain injuries, loss of limb, neck surgeries, knee surgeries, shoulder surgeries, burns, and fatalities. He is aware of his clients and their needs and is committed to helping them.