Motorcycle Law Resources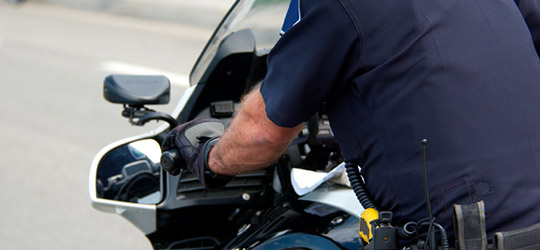 Motorcycle riding can give you a sense of freedom, but along with that freedom comes the responsibility to follow motorcycle laws and safety rules. Keep yourself informed with the following legal resources on motorcycle riding.
---
Motorcycle Codes & Regulations
California Streets and Highway Code
List of all California streets and highways codes organized by section.
California Vehicle Code
List of California vehicle codes organized by section.
CA Lemon Law
A California government document summarizing the civil code (section 1792-1795.8) regarding sale warranty protection, also known as the "lemon law".
Emissions-Related Regulations
A list of emission-related regulations, test procedures, Manufacturers Advisory Correspondences (MACs), and related documents applicable to highway motorcycles (HMC), also known as on-road or "street" motorcycles.
Motorcycle Safety & Guidelines
U.S. D.O.T. Information on Costs of Injuries Resulting from Motorcycle Crashes
Helpful guide from the Motorcycle Safety Foundation (MSF) with information on safe and acceptable motorcycle attire.
How to Detect a Motorcyclist Driving Under the Influence
A brochure by the National Highway Traffic Safety Administration providing information on how to detect motorcyclists who are under the influence.
U.S. D.O.T. Motorcycle Fatalities Action Plan
A comprehensive new initiative by the U.S. Department of Transportation to curb the rising rate of motorcycle fatalities and to protect the joy and freedom that motorcycling can bring. Includes:
Motorcycle accident statistics and demographics
Most common characteristics of motorcycle crashes
Countermeasure strategies for:

Vehicles
Equipment
Behavior
Infrastructure
Behavioral safety research information
How to Identify Unsafe Helmets
A brochure by the NHTSA with information on identifying safe and unsafe motorcycle helmets.
CA DMV Motorycyle handbook
A motorcycle handbook provided by the California Department of Motor Vehicles. Includes safe driving procedures, vehicle control measures, and answers to common motorcycle operating issues.
Lane Splitting General Guidelines
A lane splitting guideline provided by the CHP's California Motorcyclist Safety Program.
Motorcycle Licensure
How to Get a Motorcycle License in CA
A checklist of requirements needed to obtain a motorcycle license, provided by the California DMV.
California 2-Wheeled Motor Vehicle License Requirements
CHP definitions for different 2-wheeled motor vehicles and the general license requirements for each.