Buying a New or Used Motorcycle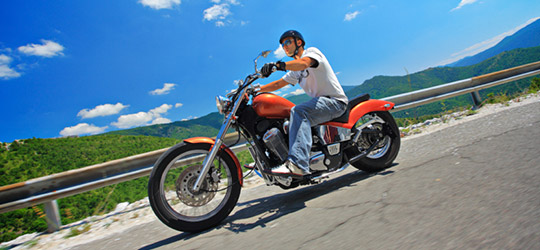 When you are a motorsport enthusiast, purchasing a motorcycle is an exciting time. Similar to purchasing a car, you will have the option to either purchase new or used. There are advantages to both options, so it is important that you educate yourself before making a purchase.
The Decision to Buy New
There are many advantages to buying a new motorcycle. One of the most prominent advantages is the fact that you do not have to worry whether or not the vehicle was ever in an accident. Additionally, new motorcycles may feel more reliable and safe since repairs are less likely. For many owners, the peace of mind that a manufacturer's warranty offers is irreplaceable.
The main disadvantage of purchasing new is cost. New motorcycles are not only more expensive than used ones, the insurance premiums can be higher as well, especially if the vehicle is financed.
The Decision to Buy Used
Used motorcycles are more budget friendly, and can very smart purchases if the bike is well taken care of. The decision of whether or not to buy from a private seller or a dealer depends on whether or not you need to finance. If financing is not an issue, buying a bike through a private seller may be a good option. A private seller will know the history of the bike better than a dealer would, for instance, if it has been in any accidents, or if the bike has malfunctioned in any way.
Preventing a Motorcycle Accident When Buying Used
Sacramento motorcycle accident lawyer Frank Penney suggest doing the following before riding a used bike in order to prevent an accident and/or injury:
Ask a lot of questions before purchasing
Take a good, hard look at the bike in person and test ride if possible
Do research on the make and model and search for any recalls or known defects
Do not purchase a bike that is too advanced for your skill level
Take it to a trusted mechanic soon after purchase
Most used vehicle purchases go off without a hitch, however, even the most skilled and prepared rider can have an accident. Contact Sacramento motorcycle accident attorney Frank Penney today and make sure that your rights are protected.